WHY
WEST REGION
5 reasons to invest
Business environment
Sevices of West RDA
Investor Locations
Success Stories
Photo Gallery
Strategic Partners
Resources
Discover West Region

EVENTS
Cooperation agreement between West RDA and Raiffeisen Bank Romania
17/10/2018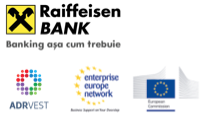 Starting with 2018, the West Regional Development Agency (West RDA), as Enterprise Europe Network partner, has developed cooperation agreements with Romanian commercial banks to provide complementary services to the enterprises from the West Region.
The aim of the partnerships is to help SMEs to develop their innovative and business potential for increased competitiveness, for smart and sustainable development.
In this respect, between October, 30 – November, 07, West RDA, in cooperation with Raiffeisen Bank Romania, are planning to conduct workshops dedicated to SMEs that have a financial partner in Raiffeisen Bank Romania .

USEFUL
INFORMATION
Establishing your business
Doing business
Structural Funds
Legislation
Authorizations

NEWSLETTER
In curand
SUCCESS
STORIES
HUF Romania - project assisted by West RDA

An exclusively assisted RDA West project, HUF Romania was established in the first part of 2006 at West Industrial Area Arad location. RDA West prepared the first visit in West Region Romania of the t...