WHY
WEST REGION
5 reasons to invest
Business environment
Sevices of West RDA
Investor Locations
Success Stories
Photo Gallery
Strategic Partners
Resources
Discover West Region

EVENTS
Skilled workforce at competitive costs
1. Low unemployment compared with the other regions in Romania
Low unemployment rate at the level of the West Region
The unemployment rate in West Region was generally low, below the national average, despite the existing disparities at inter-county level. The higher unemployment rate registered among young people, aged 25-34 years. The unemployment rate for this group was 5%, closer to the population aged 15-24 years (4.8%).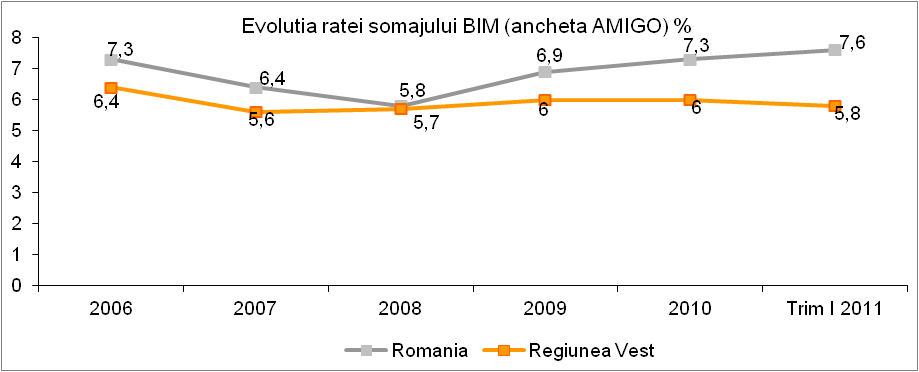 Source: NIS (The National Institute for Statistics), (2011), Labor force in Romania, employment and unemployment in 2010
Unemployment rate and degree of compensation of the unemployed in West Region, 2009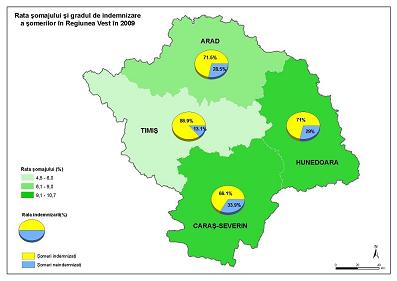 2. High salaries due to low unemployment
The high level of employment in the West Region led to a salary level that ranks the region among the top four regions. The average gross salary is in Timis county although the value is below the level in Romania.
Although this trend is not evident in West Region, there is no salary pressure in the major sectors of the regional economy: automotive, ICT, construction.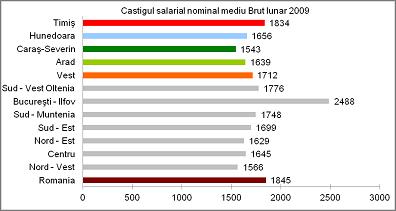 Recent developments of the net average earnings in the counties of West Region indicate a retention level compared to 2010 or even lower, thus adjusting to the phenomenon of economic crisis growth  prior to 2010.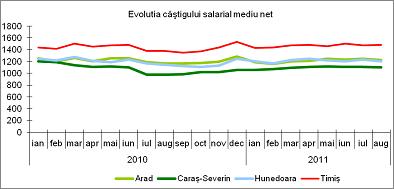 USEFUL
INFORMATION
Establishing your business
Doing business
Structural Funds
Legislation
Authorizations

NEWSLETTER

In curand

SUCCESS
STORIES
TMD Friction Romania SA - project coordonated by TMG Romania and assisted by West RDA

TMD Friction is the world's largest manufacturer of brake friction materials, employing 3,800 people, who are dedicated to producing 1 million brake friction products per day. 13 production sites in ...